Dr. Winnie Lam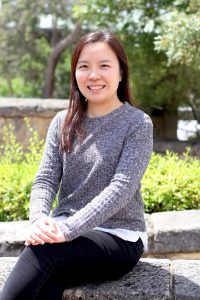 Winnie is a registered Chinese Medicine Practitioner with AHPRA and CMRB. She graduated from the Chinese University of Hong Kong which is one of the most internationally prestigious universities in Hong Kong and she obtained her Bachelor Degree of Chinese Medicine with First Class Honours in 2012. She also holds a Master Degree of Science in Acupuncture from her alma mater.
Winnie completed an internship in Shenzhen TCM Hospital and Guangzhou TCM hospital in mainland China from 2011 to 2012 and gained invaluable experience from those TCM experts. She later started her career as a registered Chinese Medicine practitioner in the clinic of Pok Oi Hospital in Hong Kong after graduation.
Winnie acquired a vast array of clinical knowledge and experience in Hong Kong. She is specialized in musculoskeletal pain (e.g. sciatica, sports injury, osteoarthritis, tennis elbow), gynaecological diseases and disorders (e.g. menstrual, postpartum and menopause problems, pregnancy, infertility, IVF support), emotional and mental problems (e.g. depression, anxiety and insomnia), cardiovascular diseases (e.g. stroke) and geriatric diseases. She is also good at solving the patients' condition by using cupping, Gua Sha, moxibustion and ear acupuncture.
For the purpose of consolidating her clinical skills and enhancing the treatment efficacy, she learnt Bo's abdominal acupuncture therapy from Dr. Yuan Qi Guo who is one of the most famous acupuncture experts in Hong Kong throughout mentorship.
Winnie is a warm, caring and passionate practitioner. She has a positive working attitude with outstanding ethics. She enjoys promoting the Traditional Chinese Medicines and Acupuncture to the public.
Winnie is a member of AACMA and she speaks English, Cantonese and Mandarin.