Specials
---
Remedial Massage Prepaid Package
3* 60mins treatments                                $239 (approximately $79/ visit)
5* 60mins treatments                                $379 (approximately $75/ visit)
8* 60mins treatments                                $584 (approximately $73/ visit)
10* 60mins treatments                              $699 (approximately $69/ visit)
10* 30mins treatments                               $499 (approximately $49/visit)
     Terms & Conditions
Health fund rebate available with the invoice.
The card is treated like cash, as lost or stolen card cannot be replaced or refunded.
No stamped loyalty card issued.
Cannot be conjunction with any other offers.
All pre-paid packages expire 6 months from the date of purchase.
Prepaid package is non-refundable or exchangeable.
Offer may be withdrawn at any time.
All rights reserved by Acurepoint Health Clinic.
---
Acupuncture Prepaid Package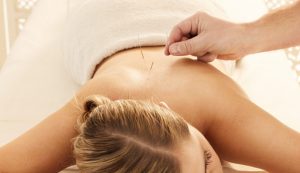 We offer the prepaid package for our acupuncture treatments. The purpose of the packages is to make treatments more accessible and affordable for patients that are well informed about treatments and benefits and have decided to continue treatment. No packages are sold to 'lock in' any patient to the treatment they do not desire or mislead patients about benefits of treatment. The package may vary depend on individual conditions. Packages are non- refundable and non-transferable.