Fertility Support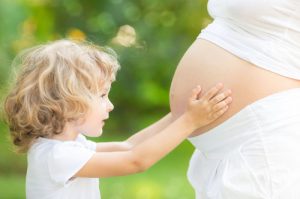 Are you struggling to fall pregnant? Try the Fertility Support Program in our clinic for a gentle way to help prepare and nourish your body for pregnancy. We aim to provide a safe, nurturing and welcoming environment for you to discuss your issues and help to find a suitable solution.
At Acurepoint Health Clinic, we offer Infertility Treatment and IVF Support Treatment which have been designed to address the needs of couples facing the challenges of modern life while trying to maximise health and fertility.
Infertility Treatment
Infertility Treatment helps to improve the fertility of both partners by addressing any underlying imbalances in the body that may be affecting their health and ability to conceive.
In Females
Acupuncture and Chinese herbs can regulate the hormones in the body, improve the health of the ovaries, ova and the uterus, regulate ovulation, increase the receptivity and thickness of the endometrial lining, enhance the quality and quantity of fertile mucus, reduce sperm antibodies and hostile mucus, clear the Fallopian tubes and improve tubal function, address underlying blockages to fertility such as endometriosis, poly-cystic ovaries, fibroids.
In Males
Acupuncture and Chinese herbs can increase morphology, motility increasing overall quality of sperm. As well as increase overall energy levels, enhance libido, calming anxiety and improve general health.
Treatment Program
It is best that both you and your partner attend the first consultation. Our practitioner will check your body by Chinese Traditional diagnosis methods (including tongue and pulse diagnosis, signs and symptoms) and then discuss the specific concerns with you to determine the most effective strategy to improve your chance of success.
Because of the complex nature of infertility, multiple treatments are needed to ensure optimal success. Infertility treatments vary from person to person, but are usually scheduled for at least twelve weeks (three consecutive cycles).
Efficacy can usually be seen within one to three courses. It is advised for those undergoing treatment to have patience and to understand that it takes time to get the body back into balance.
IVF Support Treatment
Using in vitro fertilization (IVF) alone, women have a 1 in 4 chance of falling pregnant. By combining it with Chinese medicine, the chances of conception can increase up to 65 per cent (Acupuncture Benefits IVF fertility up to 65% – British Medical Journal 2008). Each treatment at our clinic is designed to work in conjunction with your current cycle.
Treatment Program
Below are the recommended IVF support treatments to be scheduled at our clinic:
Prior to Starting Your IVF Cycle
During the Stimulation Phase
Acupuncture before and after Egg Collection
1 Day before/on the Day of the Embryo Transfer (within 24 hours)
1 Day after/on the Day of the Embryo Transfer (within 24 hours)
Once a week until the blood test result confirm
Once a week during the first trimester of pregnancy
Discover more about employing the benefits of acupuncture and Chinese medicine for Fertility and IVF Support in Perth by contacting our team today. Our clinic's range of services and treatment options are designed to address all fertility issues in a gentle and natural way. Make an appointment by calling (08) 6150 8156 and we will be happy to discuss your requirements and arrange a consultation.